I'm only 10, but I have already experienced outer space and hung out with real astronauts on the International Space Station.
And you can, too!
The INFINITE is the world's largest interactive virtual reality experience and it landed at the Tacoma Armory recently. It will be there until the end of July before taking off around the nation and the world.
It is amazing. You have to try it.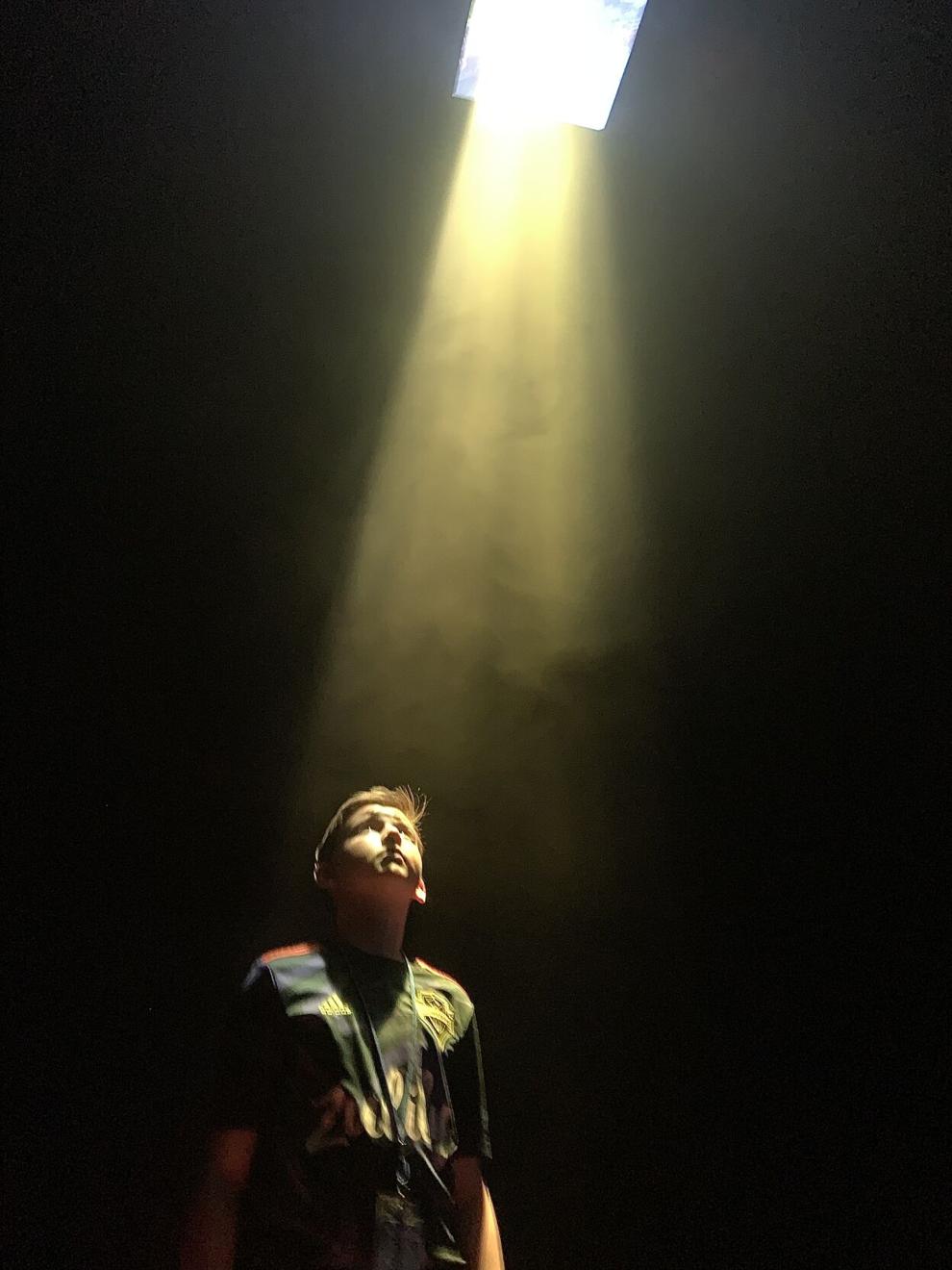 The adventure is about an hour. When you arrive, people in astronaut suits lead the way and you watch a video about how VR works. I already knew, but my mom didn't. When you put on the headset, you will transport into an actual life-size virtual replica of the International Space Station.
The workers register your headset so you can see the people you came with. Mom and I glowed gold, strangers were blue, and workers were green. That way, you don't run into people as you walk around and explore. You can't see real life with the headset on.
You walk around the space station and can see 360 ​​degrees. You can touch glowing orbs and those transport you into a day in the life of the astronauts. I liked watching one of them cut an apple and try to throw a chunk into another astronaut's mouth. It's interesting when gravity isn't there to help. I also liked stepping outside the station and seeing Earth from space and all the blackness, stars, and the rising sun.
After I left the International Space Station, I talked to some of the creators and producers, including Felix Lajeunesse of Felix & Paul Studios.
He was about my age when he became interested in space. And then when he grew up and became a filmmaker. When VR was possible, he knew he wanted to make something about space.
He worked with NASA and they let him send cameras that were safe to use there. The cameras had to be lightweight and the lenses couldn't be glass because if those broke, that would send glass flying in the weightless air. That would be bad.
"The astronauts need to be able to operate the camera without it being too complicated, because they have other things to do," Lajeunesse said. "I was dreaming one day that we could actually do a project (like THE INFINITE)."
The astronauts filmed themselves for THE INFINITE and sent back the videos to Earth. The videos were made into the VR experience by a lot of people during COVID shutdowns. Sometimes the people making the experience had to work from home. It was tough, but they did it.
The coolest part of my VR space station experience had to be being able to walk around in the space station and fully immerse myself into this virtual replica that lots of dedicated employees, developers, producers, and plenty other departments have made for people to enjoy and have the same experience as I did.
Maybe my mom will understand why I want VR at home now, too.
Go to Space
THE INFINITE is open Monday, Wednesday, Thursday, and Sunday from 10 am-7 pm, and Friday and Saturday from 10 am-8 pm Tickets are on sale, with discounted group rates available. For more information on THE INFINITE and to purchase tickets, visit here.